Top 10 things to do in Porto for a Weekend
Curious about Portugal but want to see something other than Lisbon? Then Porto is the perfect destination for you. Porto is incredibly beautiful with its steep hills, picturesque houses and the sparkling Douro river that runs through the city. Here you can find everything from ancient history, spectacular architecture to great restaurants, cafes, and bars. Follow our guide for the 10 best things to do in Porto for an unforgettable experience.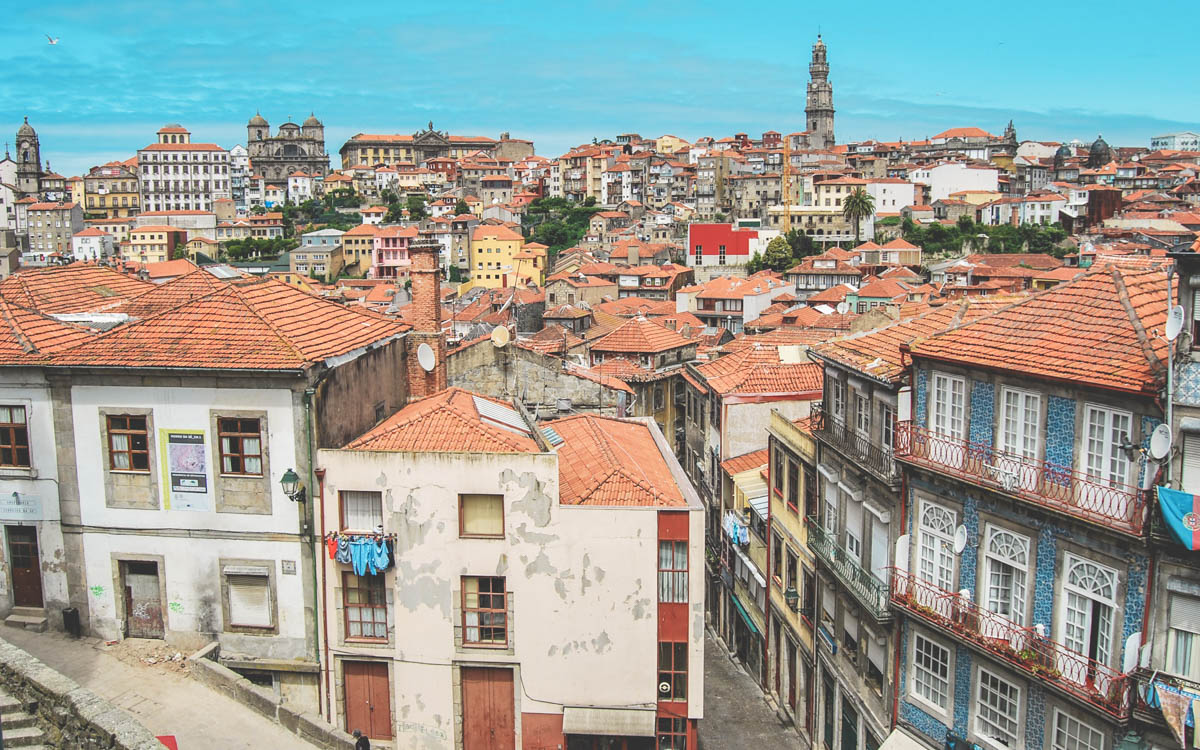 1. Get lost among narrow alleys and colorful houses in Ribeira
Even though Porto is very hilly and it sometimes feels like a workout just getting around, one of the best ways to discover the city is on foot. Head to Ribeira, the oldest neighborhood in the city by the beautiful Douro River, and stroll along narrow cobblestone passages, picturesque colorful houses and winding streets. There are historical buildings or beautiful things to see and photograph everywhere you go, so make sure you do not stress your time here. Take a break at one of the cozy cafes, galleries, shops or bars when your feet needs to rest.
2. Port wine tasting in Porto
Just as champagne's only made in France, a wine can only be called port wine when it comes from Porto. That is why tasting port wine should be on your to-do-list during your visit in Porto. There are many wine cellars in the Vila Nova de Gaia area that offers port wine tasting. Be careful not to end up in a place that feels too touristy, but actually has genuinely interested and qualified staff. If you are here for more than a weekend, a tip is to take a trip to the vineyards in Douro Valley just outside the city, to get to know more about the history of port wine and of course experience the beautiful nature there. If you have not gotten enough of the taste of port wine yet, head for Ribeira and get a refreshing port wine sorbet to cool of with during a warm and sunny day.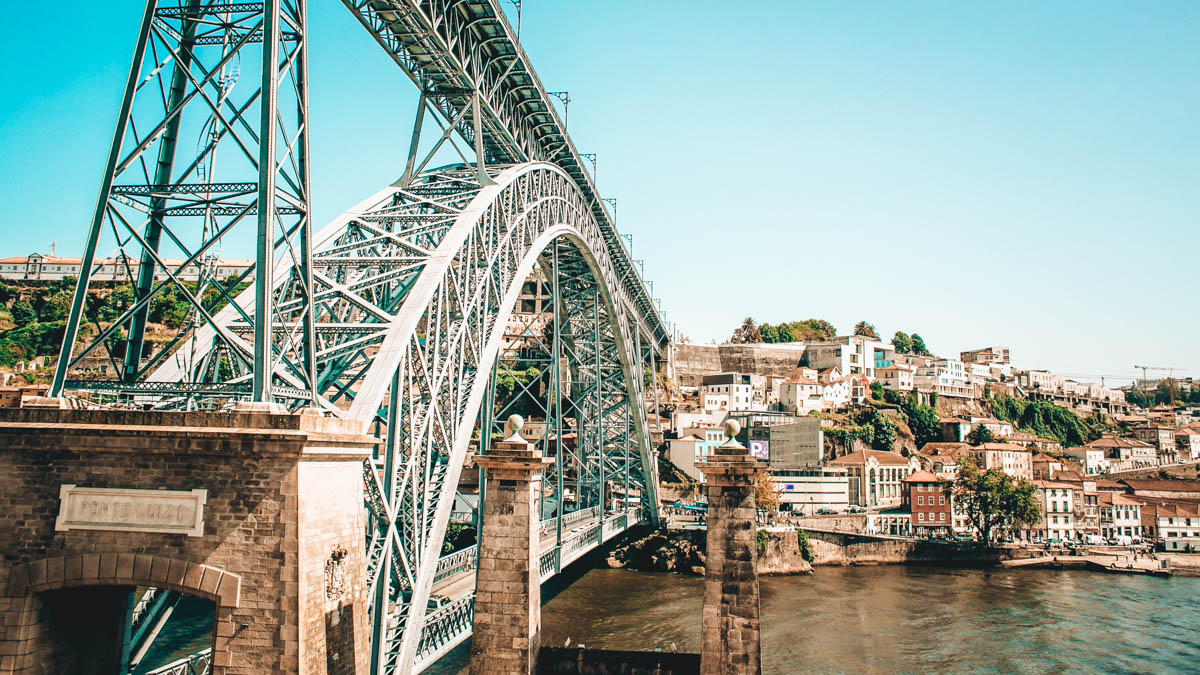 3. Walk over the spectacular Dom Luis I bridge
One of Porto's most popular attractions is the Douro River, which runs along the steep hills of Ribeira. From the riverbank you get a nice view of the cityscape of the old neighborhood with its red tile roofs and colorful house facades. Instead of taking a crowded tourist boats to enjoy the beautiful view, our tip is to walk over the Dom Luis I bridge that crosses the river to the sister village of Vila Nova de Gaia. The bridge is impressive with its spectacular architecture. Built completely in metal as an arch with two stories. Walk on the upper level and get a fantastic view of the city and its landmarks.
4. Try Porto's local dish Francesinha
Smeary and filling is a good description of the local and popular dish Francesinha. It may not look so appetizing to the eye, but nonetheless a local specialty in Porto that you should try when you are here. There are a few different varieties, but most often the dish consists of thick white bread with layers of meat, ham, sausages and lots of cheese. Served with french fries and a sauce made from beer. The dish is served pretty much everywhere, but to get the best experience a tip is to go to a place that specializes in Francesinha.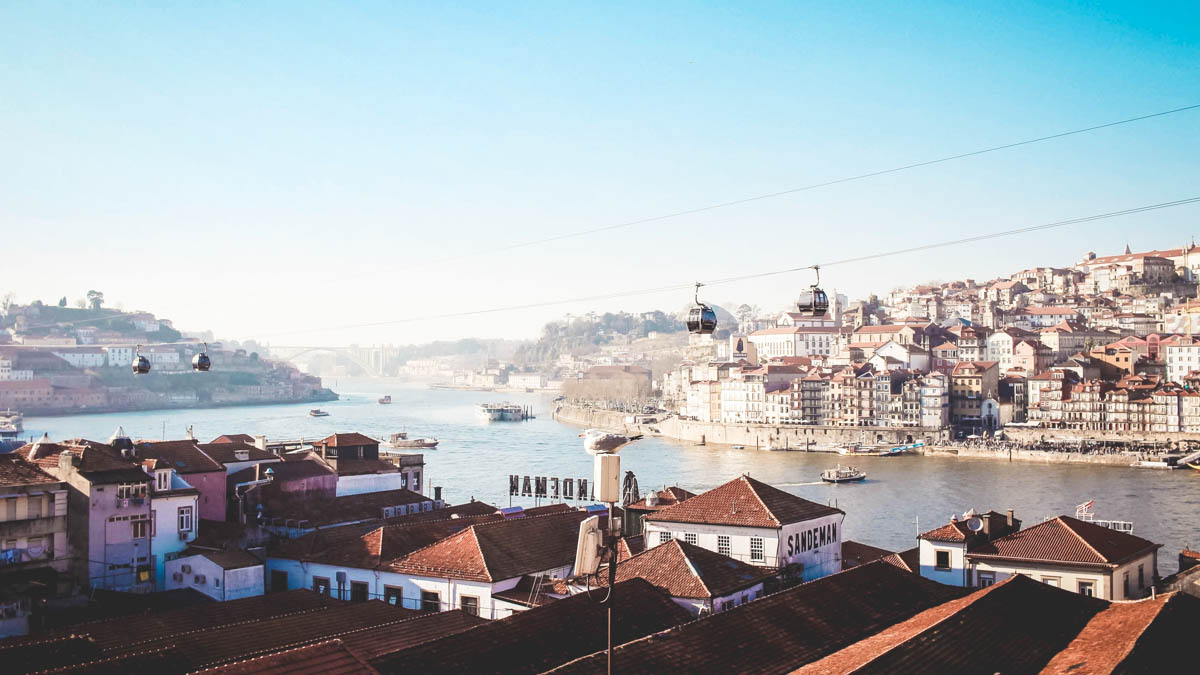 5. Take the cable car to get an epic panoramic view of Porto
Teleférico de Gaia is an attraction for those who like high altitudes and a little stomach tingling. It is a 600-meter long cable car ride that gives you amazing views of the city, the Douro River and the beautiful landscape. The entrance can be found right at the Dom Luis I bridge and will take you further up over the hills to Gaia. Here, an epic panoramic view of the city and its surroundings awaits.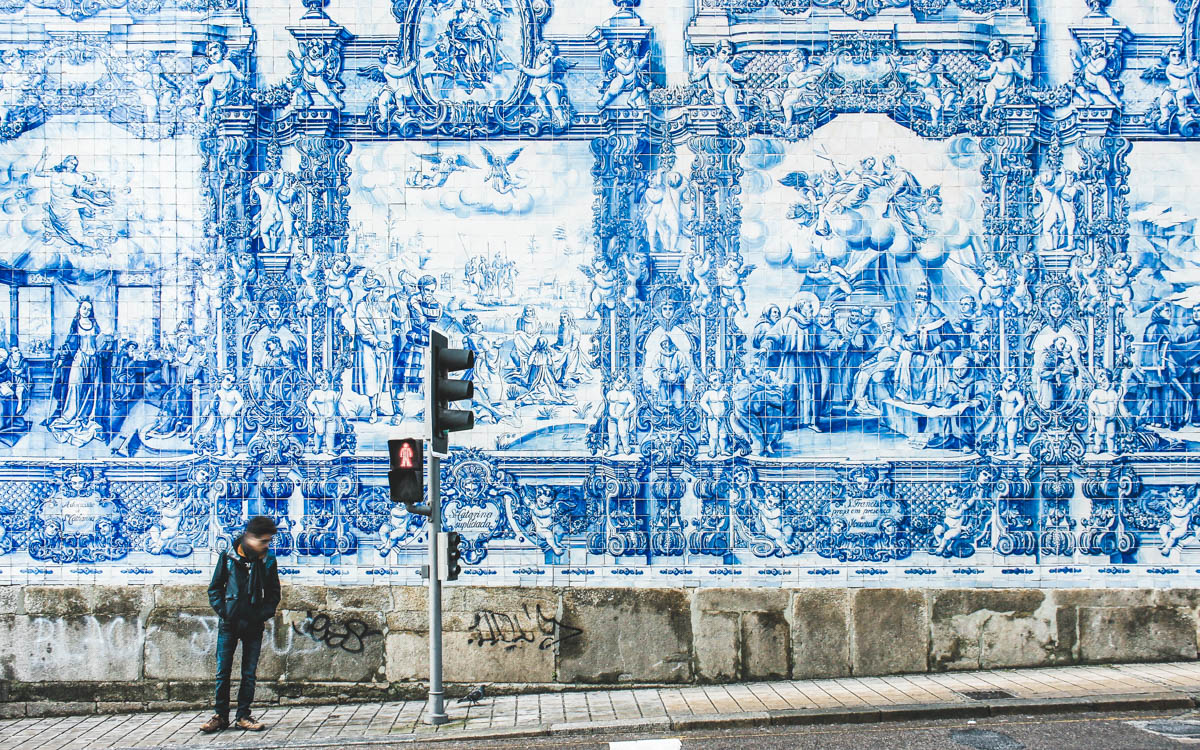 6. Enjoy Portuguese mosaic at the São Bento Train Station
Although São Bento Train Station is a popular tourist attraction in Porto, it is well worth a visit during your stay here. The walls of the waiting hall are covered with incredibly beautiful blue Portuguese mosaic, azulejos, which with their motifs tell the history of Porto and describe life on the wine yards in Douro Valley. You can get on the train to Regua and Pinhao, two wine regions, and experience the beautiful scenery in real life. But it is not only in São Bento that you have the chance to experience azulejos. Look up, look down and look around you, you will find the mosaic everywhere around town, as long as you keep an eye open.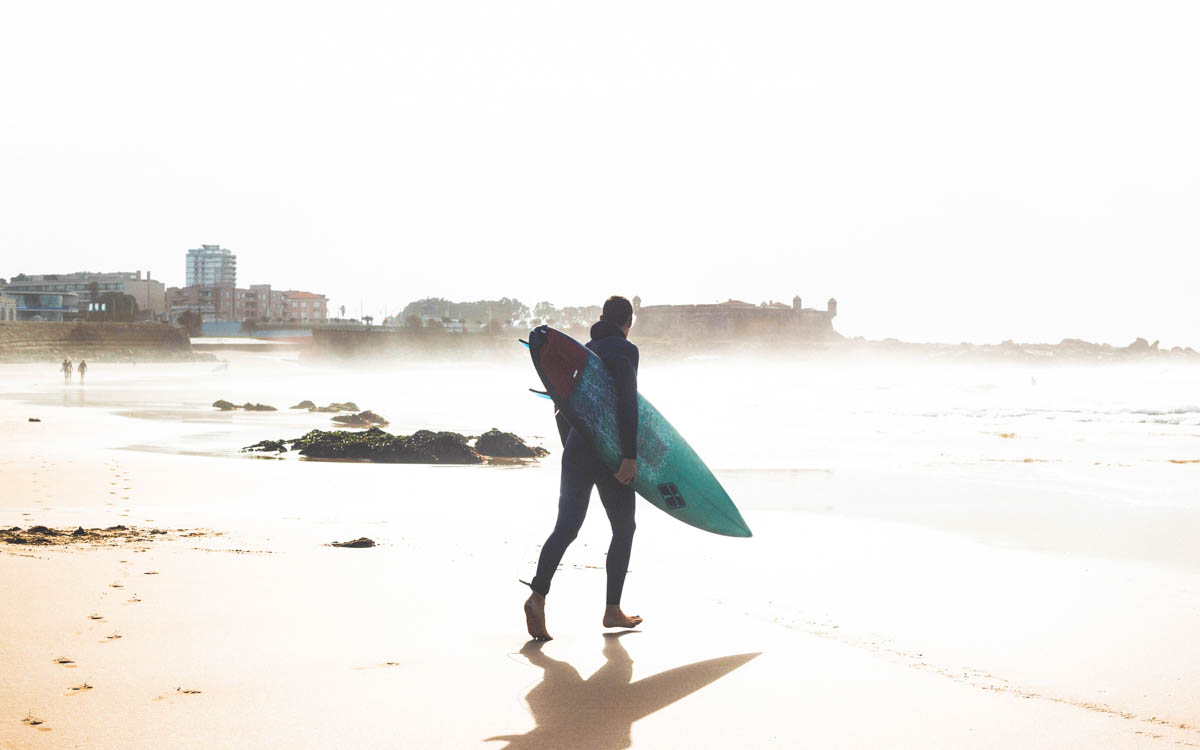 7. Start the day with surfing in Matosinhos
Wave surfing may not be the first thing on your mind when planning your trip to Porto, but something we think you should try when you are here. Matosinhos, a small port city close to Porto, is the perfect place to learn how to surf. A wide sandy beach that delivers smooth waves to practice your new skills on. Rent a board and enjoy the feeling of riding a wave for the first time, an indescribably powerful feeling you late will forget. For more experienced surfers, there are great reef-surfing opportunities to get more challenging waves.
8. Visit the old prison that transformed into Portuguese Center of Photography
After more than two centuries housing as a prison, Cadeia de Relação closed its doors in 1974 and reopened more than 20 years later as a museum of photographic art, Centro Portugues de Fotografia. Here you will find permanent and temporary exhibitions that are distributed over the three floors of the building. The photographs let you experience Portugal's photographic history, as you walk in old prison cells and see traces of a completely different life that once took place here. When you are at the top floor, a tips is to head for the east side of the building for a magnificent panoramic view of Porto.
9. Discover the botanical Garden Jardins do Palácio de Cristal
This incredibly beautiful botanical garden located on a hill overlooking the city is a welcoming break after hours of walking up and down steep hills. Lawns are intertwined with gravel paths, along with fountains, sculptures, giant magnolias, cypresses and olive trees. The garden is like a maze that opens up piece by piece as you walk around. The park also houses the Biblioteca Municipal Almeida Garrett and the Museu Romântico, which regularly host cultural events and exhibitions. For those who bring kids with, there is a great playground where the kids can play around while you enjoy the lush and green surroundings.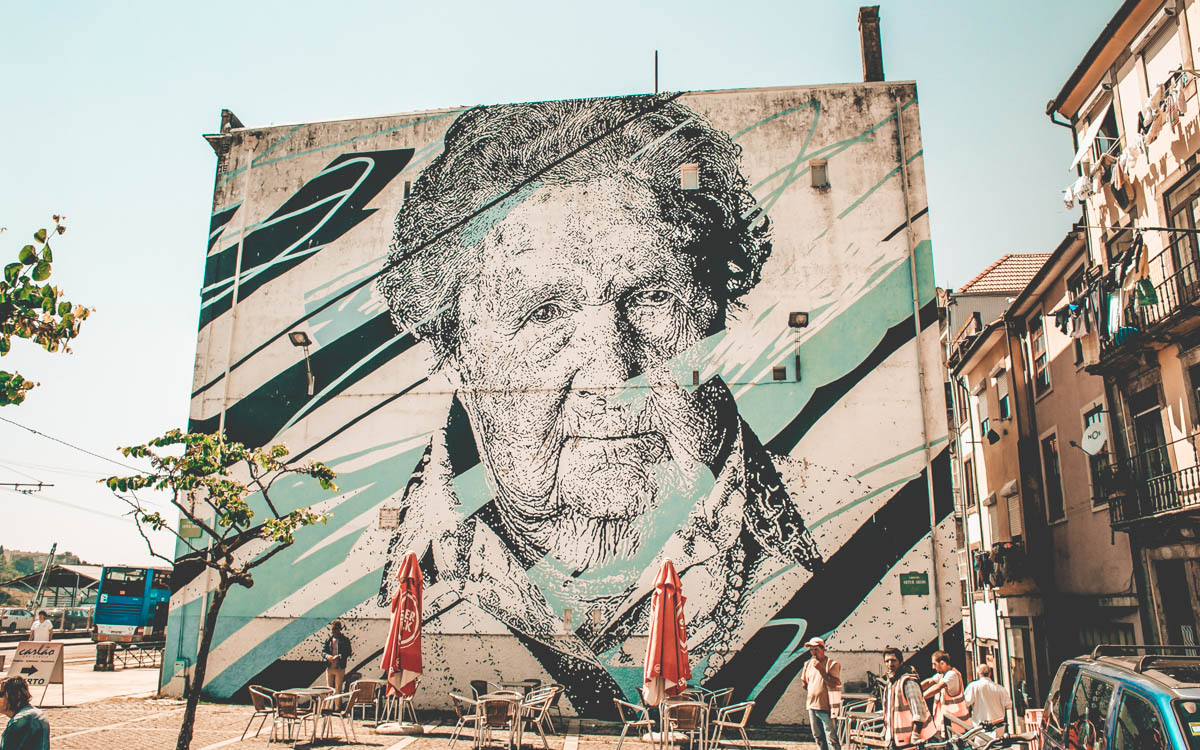 10. Explore Porto through its street art
If your idea of Porto is mainly port wine and picturesque beauty, think again. The city is also known for its impressive and mesmerizing street art with motifs illustrating everything from political themes, landscapes, monuments to various images. We are not talking sloppy graffiti here, but real art that could just as easily have been seen at a museum exhibition. You can walk around for hours just enjoying the beautiful art that decorates walls and buildings throughout the city.